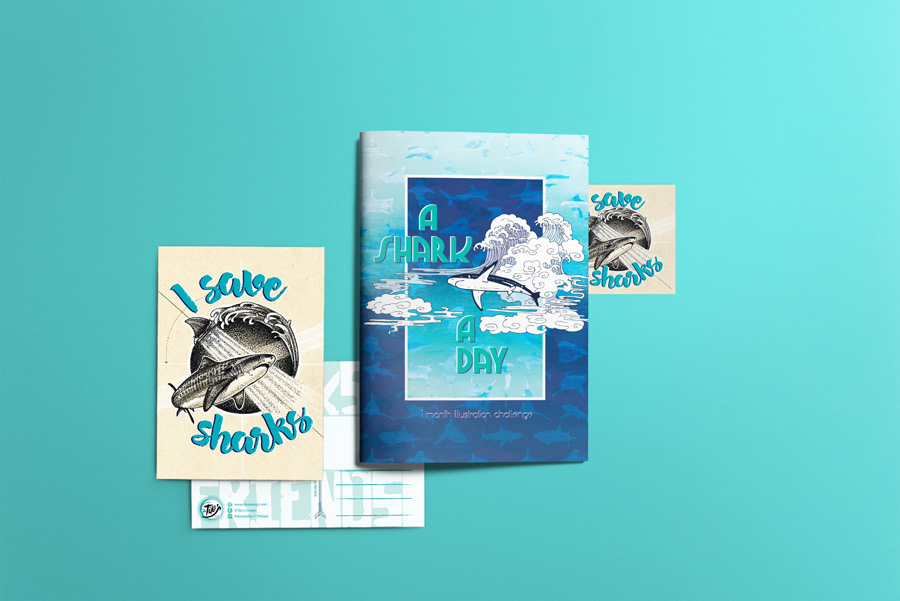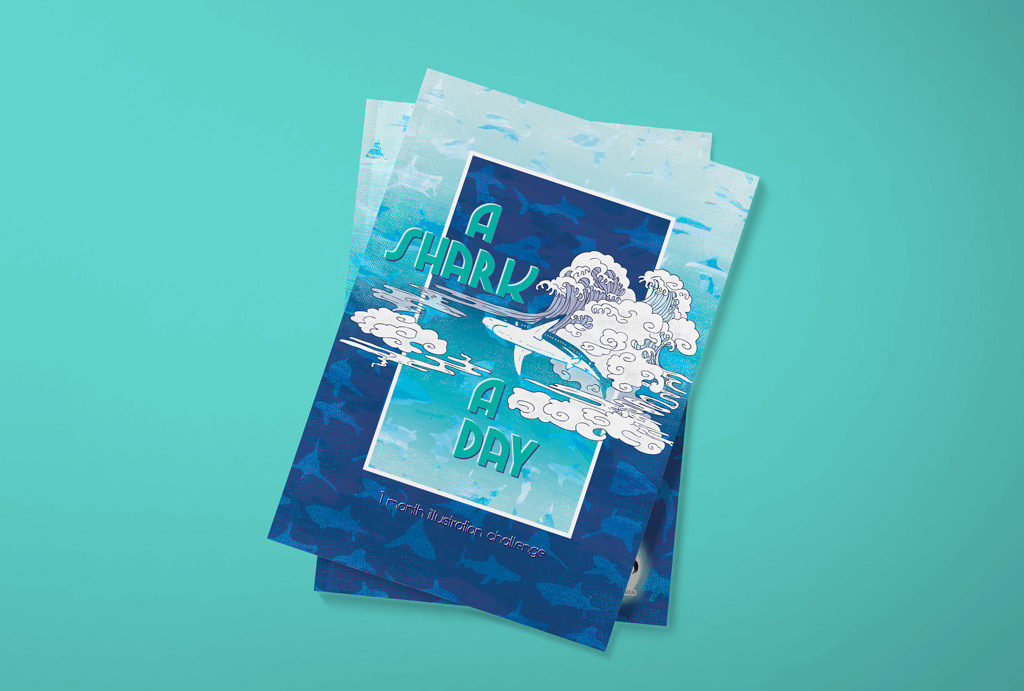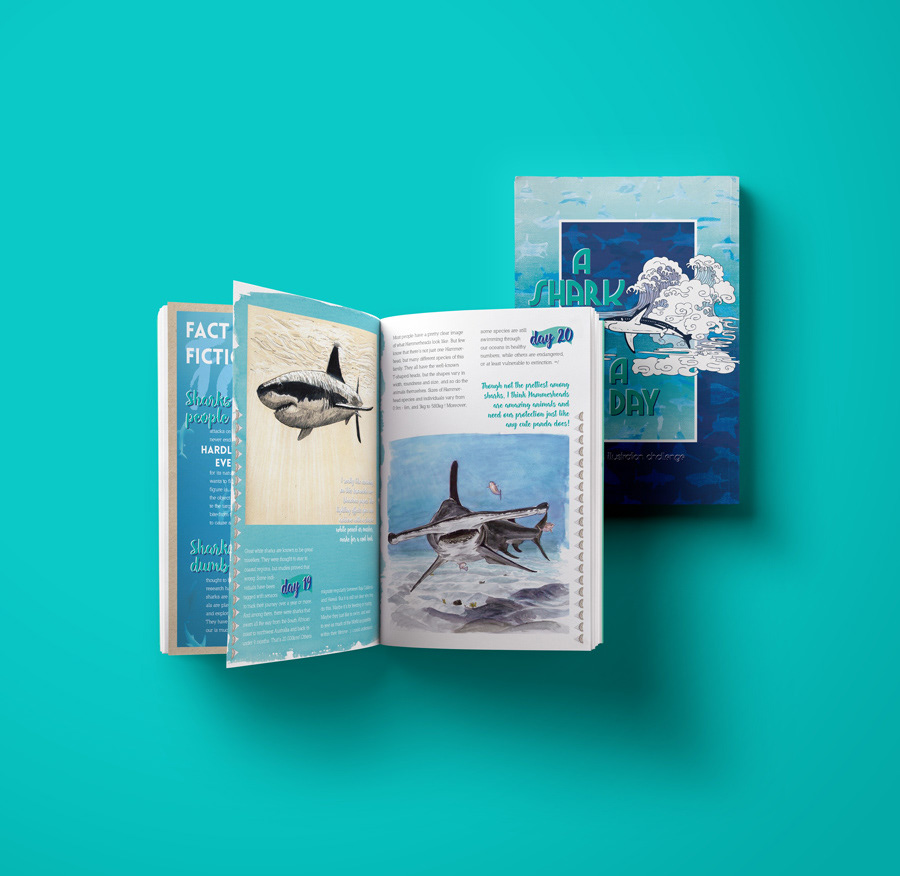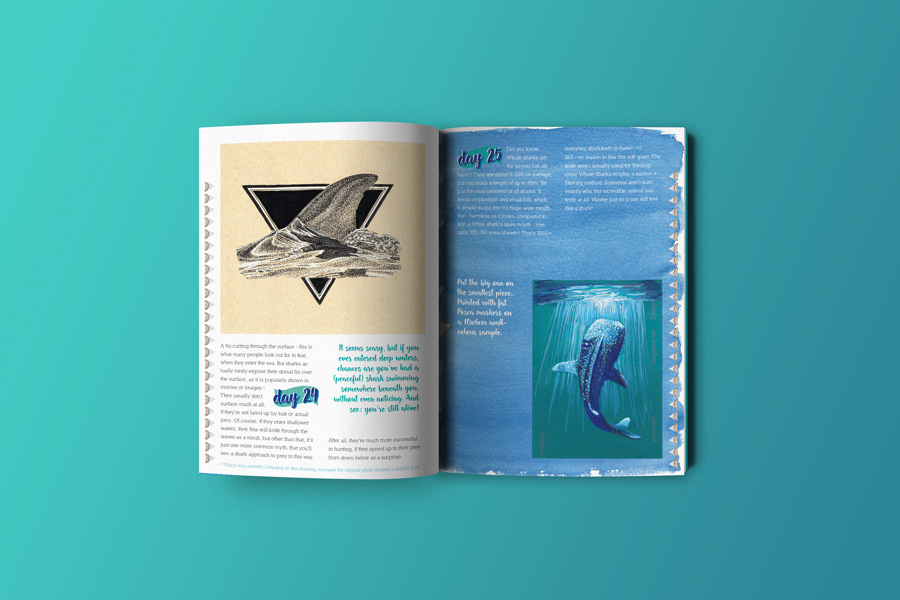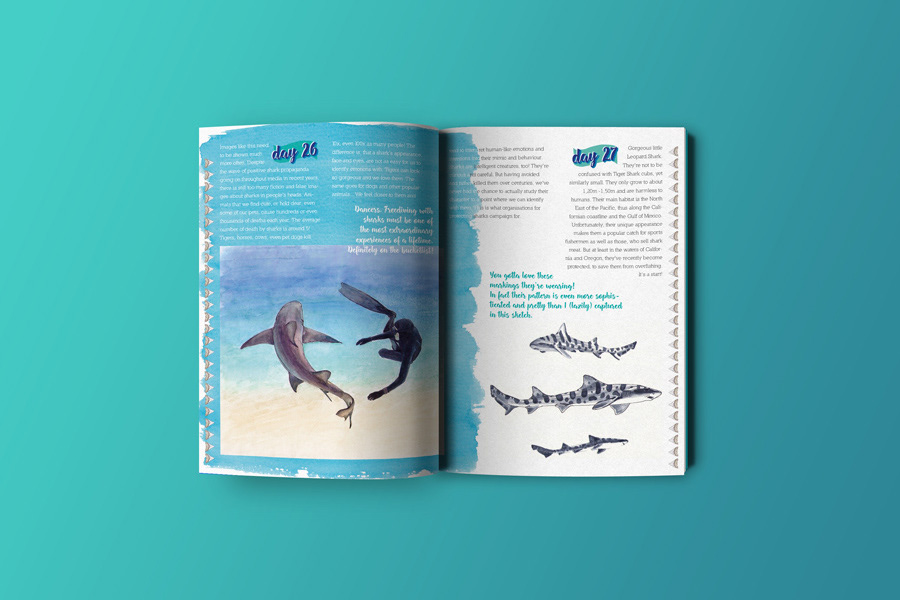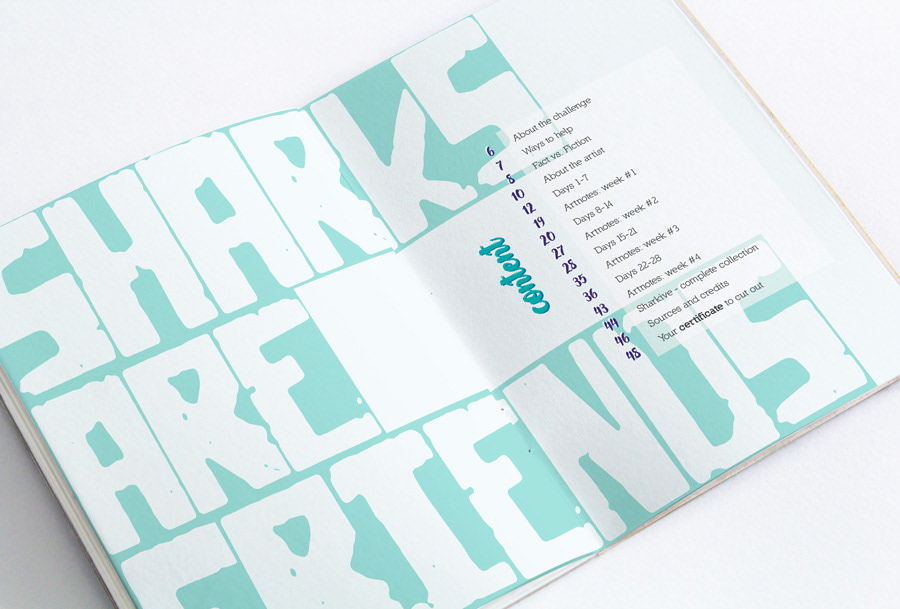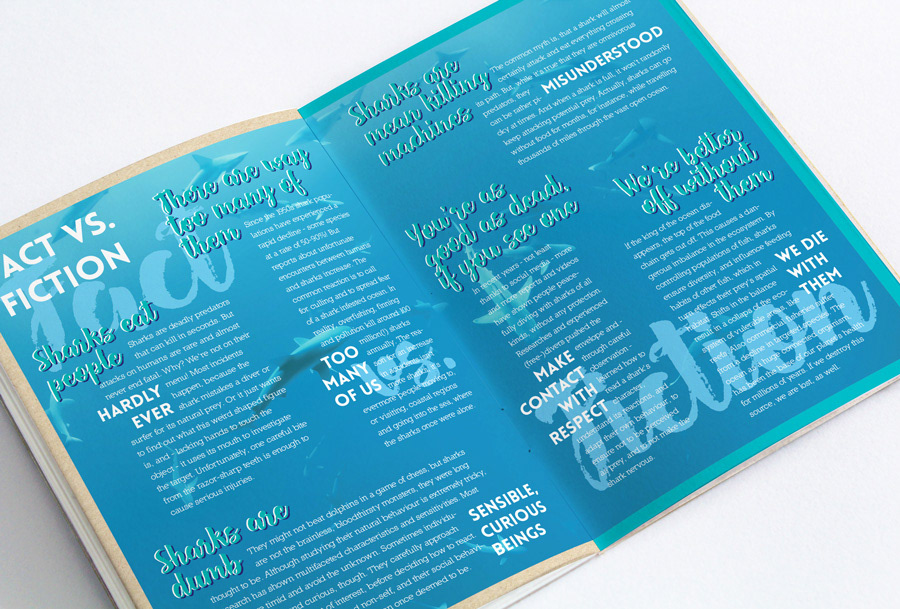 Project

:
With my daily illustration challenge in February, I tried to capture my

love and fascination for SHARKS

- aiming to make people see how I see them, and feel inspired to help in protecting sharks from extinction.
My humble "mission": to

raise awareness for the urgent need of these amazing animals for our love & respect

.
With each drawing I uploaded, I wanted to add a little information about the true nature of sharks. And with every shark-fact I researched, the fascination only grew. More and more it became clear that it wasn't enough to just raise awareness of the vulnerable situation of sharks and our ocean's health. I had to find a way to help more directly.
Lacking the resources, expertise and budget to make a big impact myself, I decided to

put together this illustrated book about sharks and sell it to collect money for donations.
50% of the profit of this book will be saved for donations.
By means of symbolic adoptions via a shark conservation organisation I want to make a little difference. 
The adoption finances the saving, and general protection of the shark and it's habitat.
To adopt one shark, it takes roughly 50 Dollars. My

goal for the first edition of the book is to

adopt at least 4-5 sharks - together with you!
Now, if you too feel a little empathy for sharks, this is your chance to actually help me SAVE some of them! 
UPTADE 2019: Book is currently SOLD OUT!
[

 Just click my SHOP BUTTON and

order the A Shark A Day book! 
Let's see how many WE can adopt TOGETHER!! =D
Because every shark counts!
To make the offer even more worthwhile, I added some

extras: a poster, a postcard and a sticker.


Knowing that everyone has a different budget, I chose to pack them into 3 different sets, and offer them at lower or higher prices according to what's included. More about that in the shop.
Book: A5, 21cm x 14.8cm, 48 pages, 135g full colour matte paper
Poster
: A3, 42cm x 29.7cm, 100g matte paper
Postcard
: A6, 14.8cm x 10.5cm, 260g chromo cardboard
Sticker
: 7.5cm x 7.5cm, 90µ outdoor suited, coated with uv lacquer
Drawings

: pen, pencil, marker, P
osca, watercolour,...etc.


Book & items

: InDesign - Illustrator - Photoshop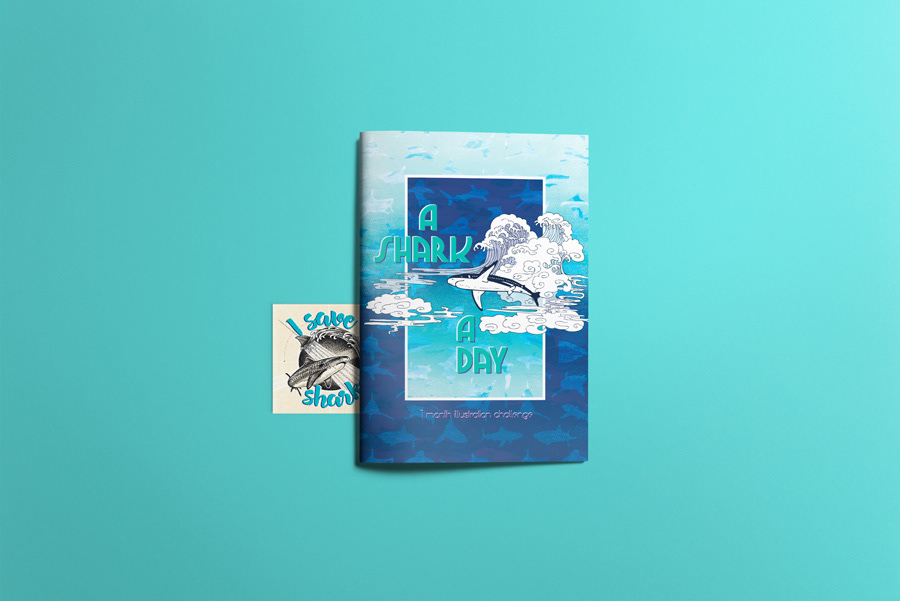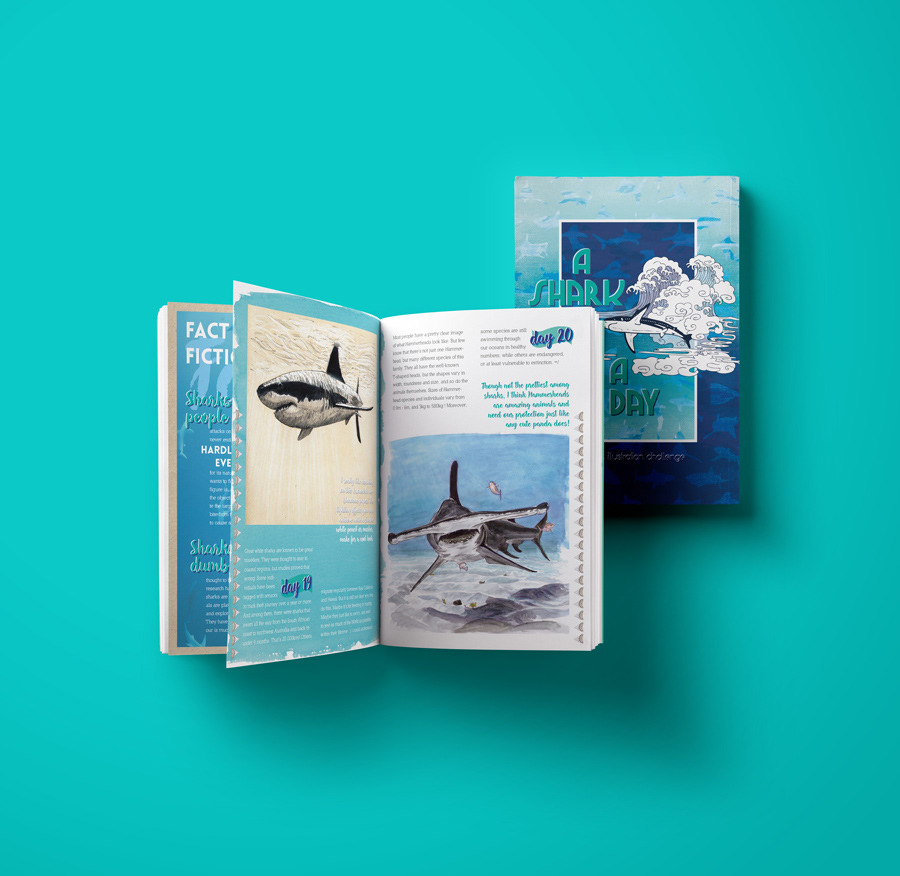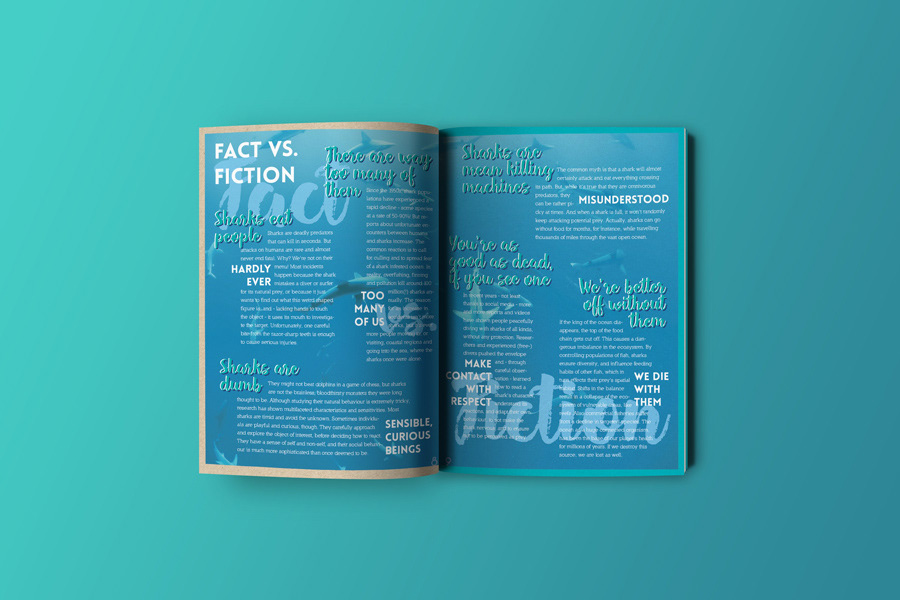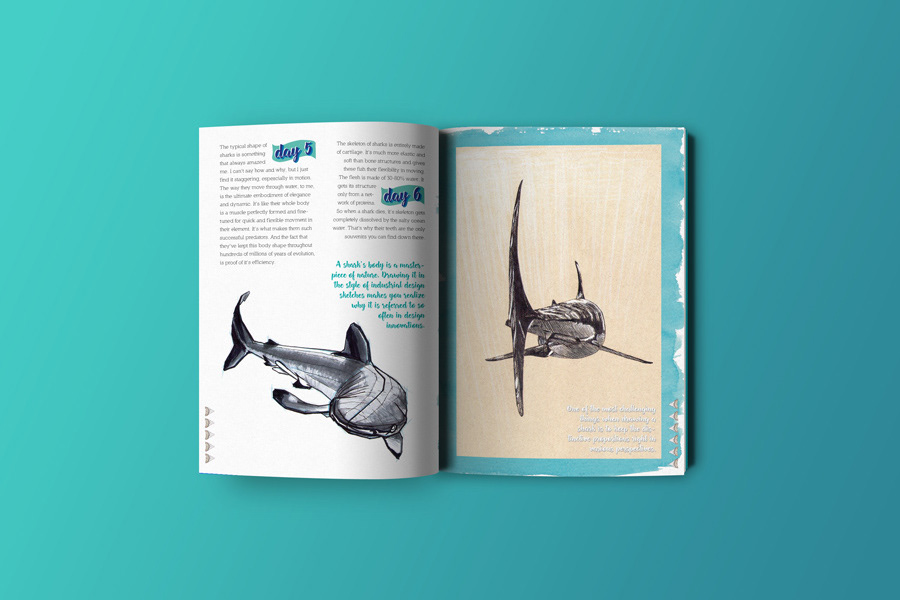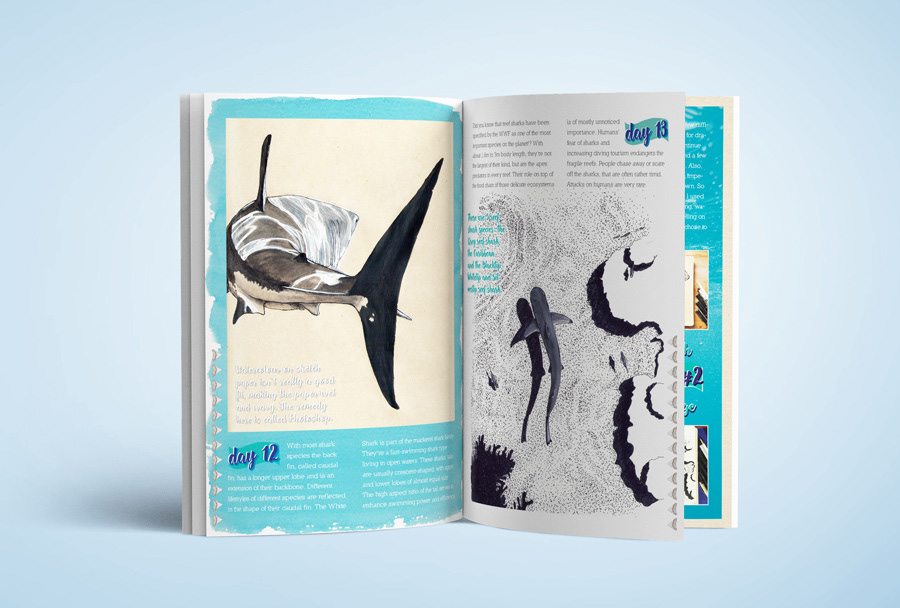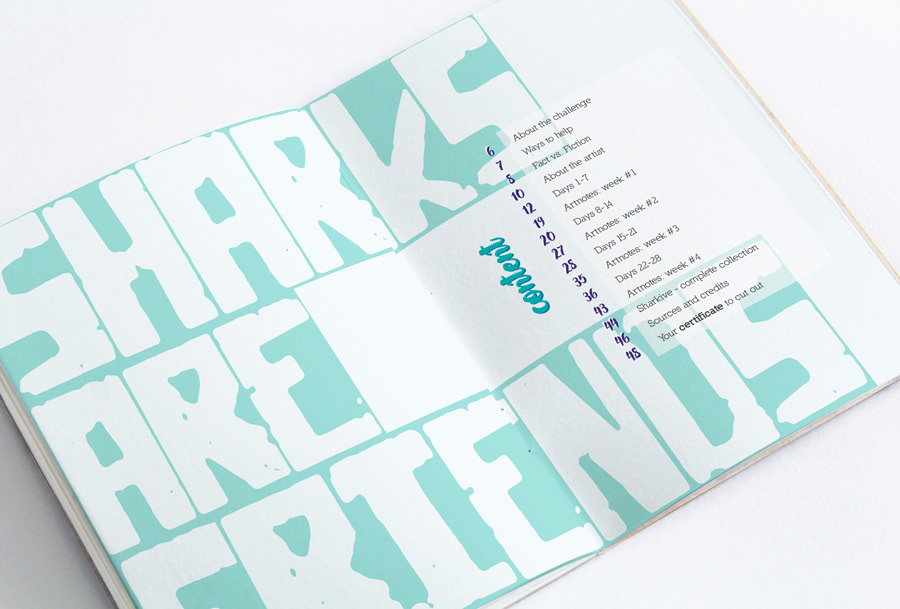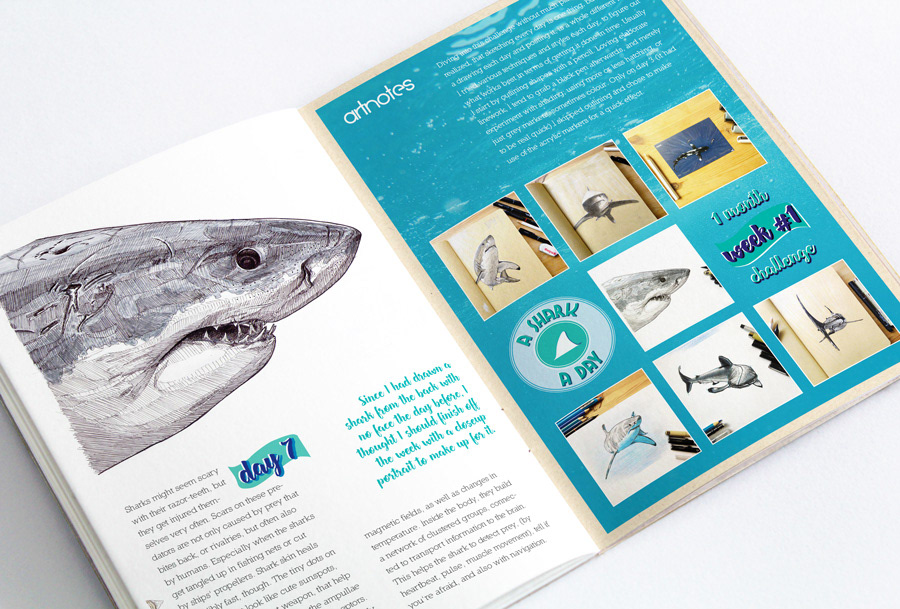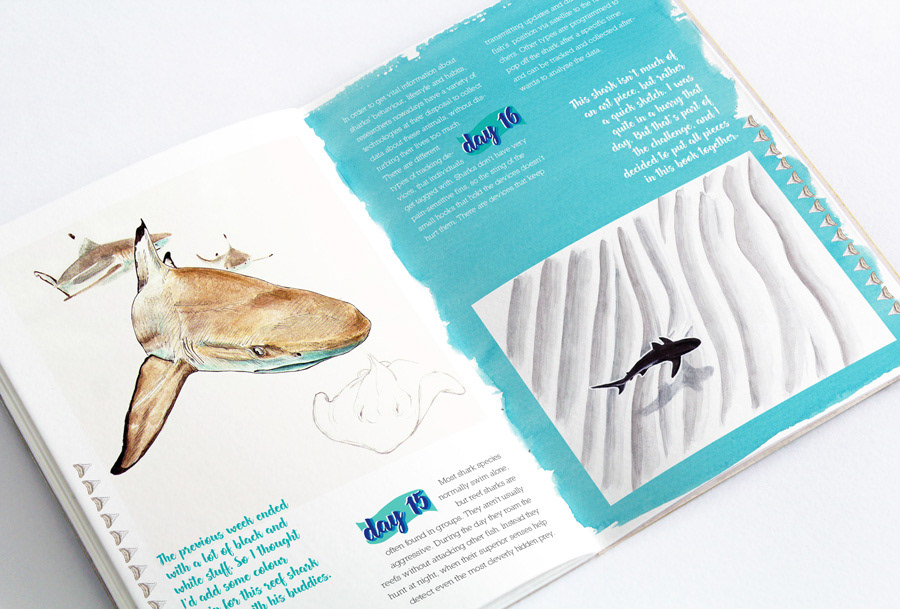 Book + Poster + Postcard + Sticker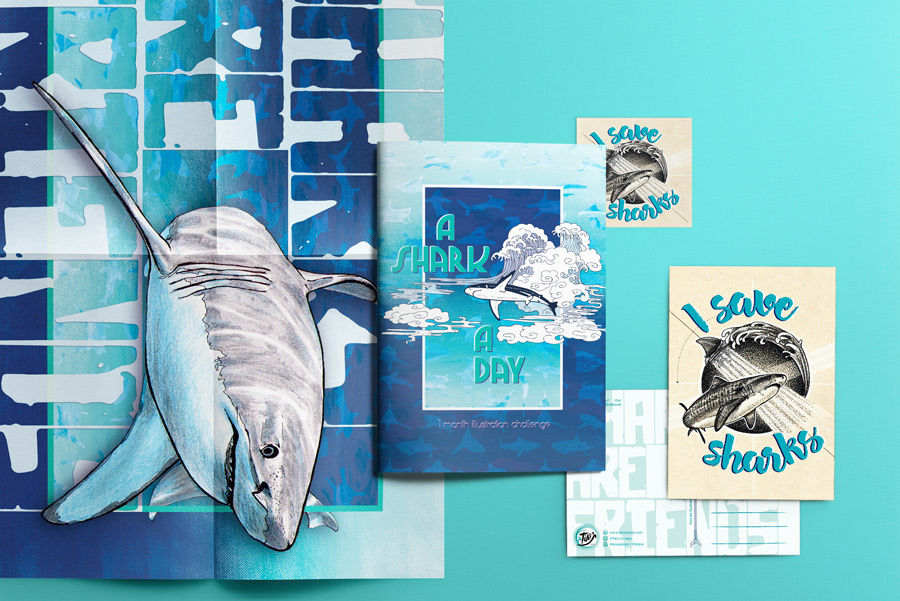 Book + Postcard + Sticker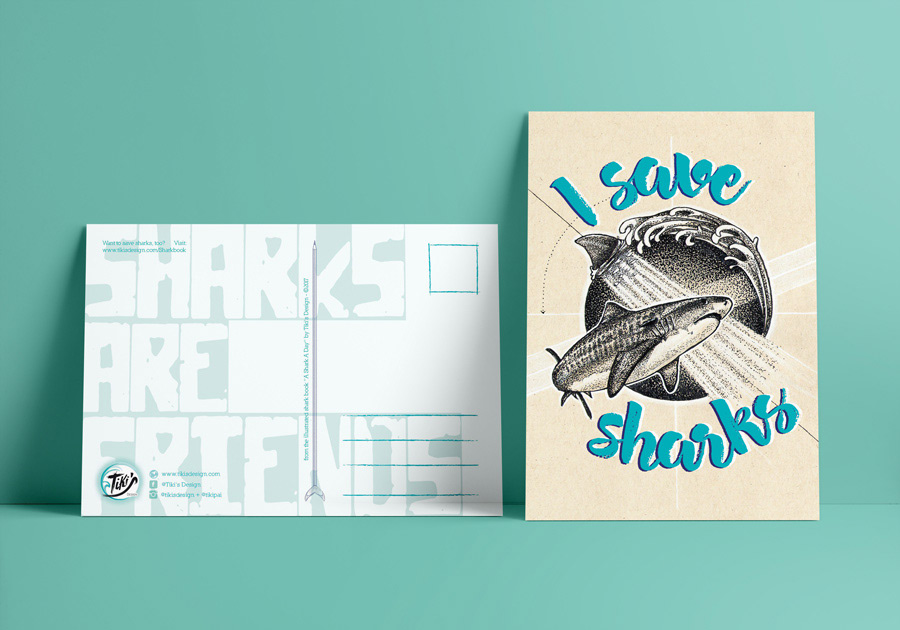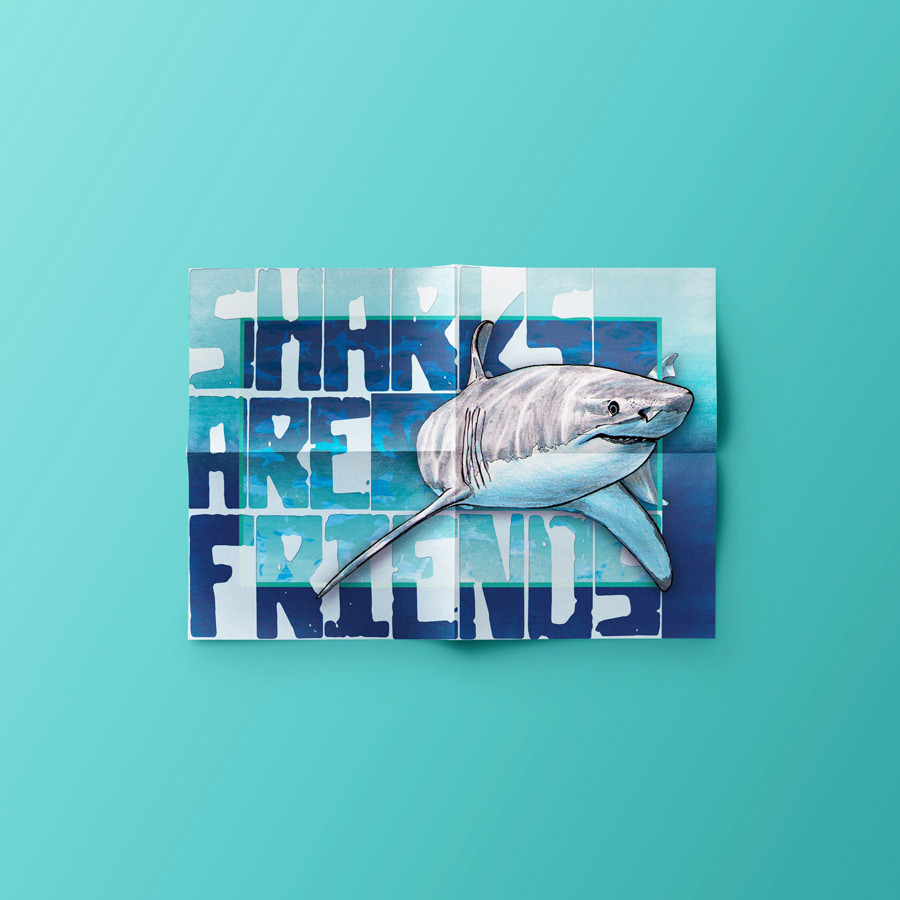 Thank you for viewing!
#asharkaday
#asharkadaybook
If you like, check out the hashtag or follow my Instagram @tikisdesign or @tikipai
and give my facebook page "Studio Tiki" a visit.