Inspired by a quote, this project became my first attempt in the field of hand-lettering.

The original drawing is about the size of a postcard. But since it got great feedback, I digitalized it to create larger scale images for print on apparel, accessoires and other products via
Society6
and
Redbubble
.
My former landlord liked the design and the quote so much, that he commissioned me to paint a mural of it in his living room. It was a challange scaling the small drawing onto a wall about 20x as big. But I had a lot of fun figuring out a way.
I hope you like the result - my landlord still does as I've been told. ;)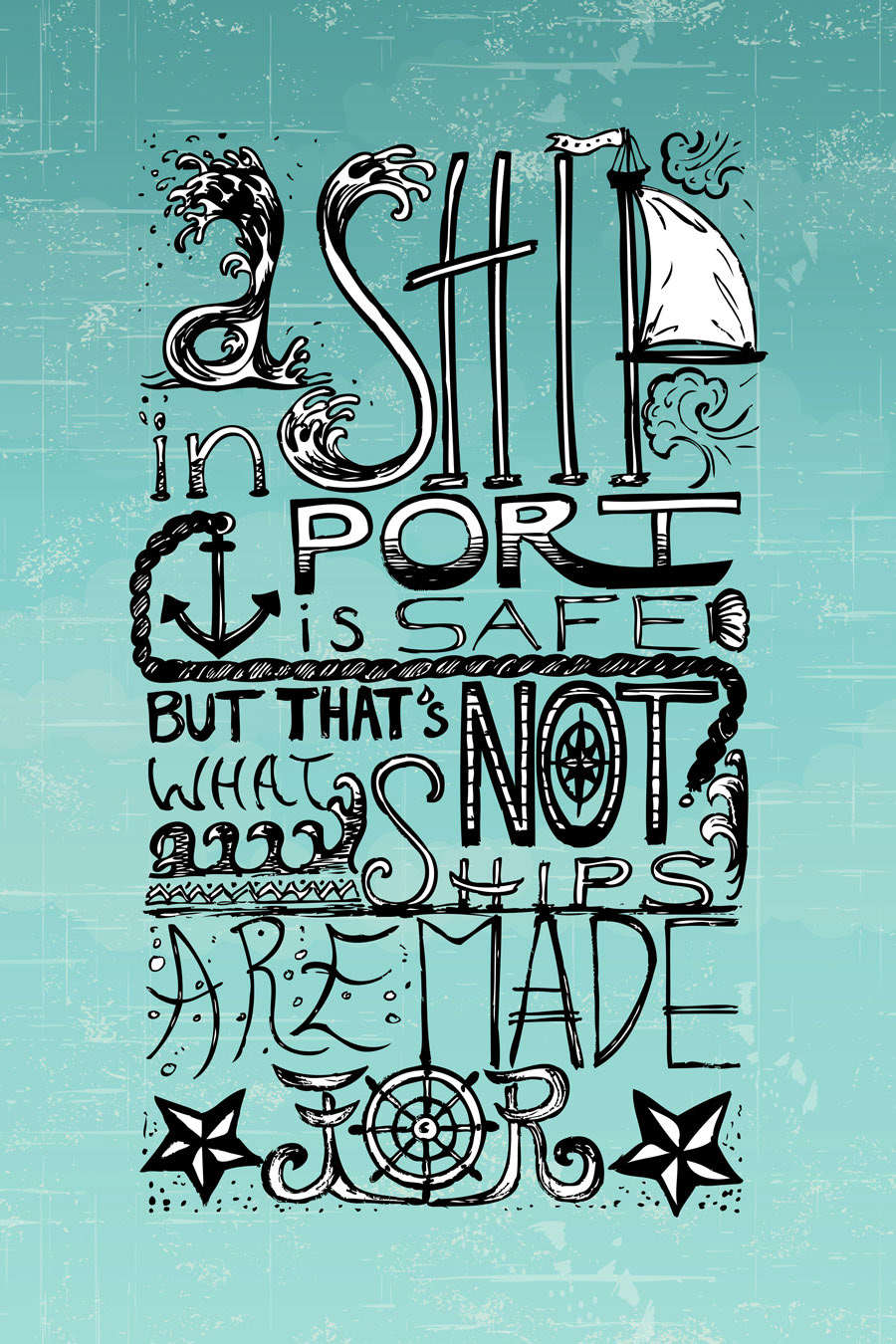 The MURAL


Wallpainting project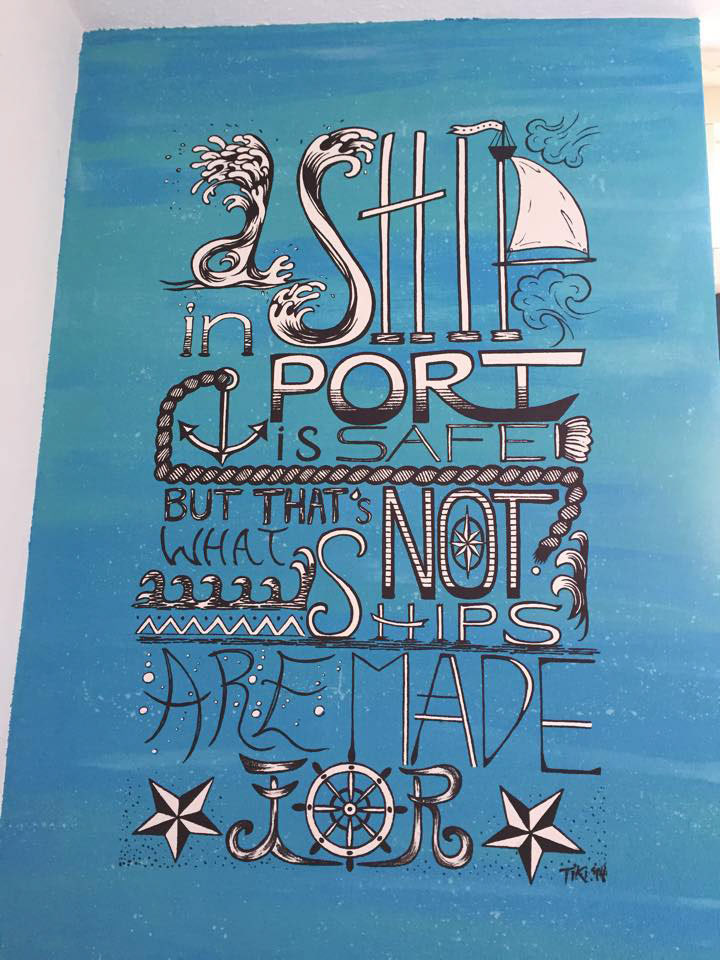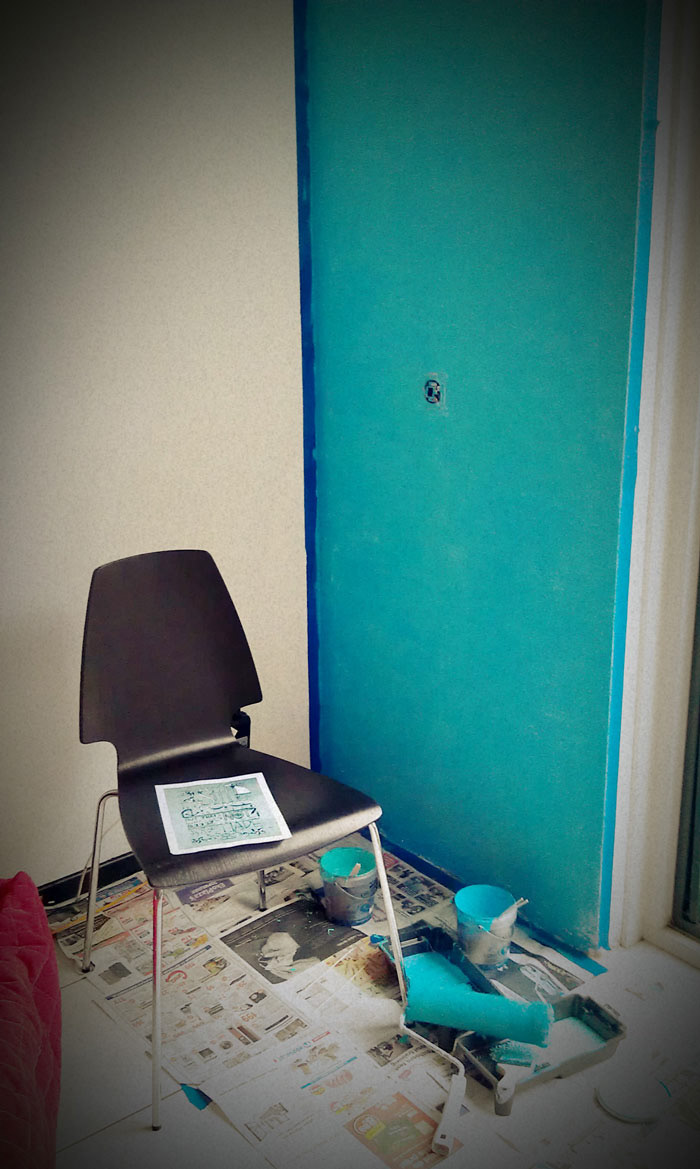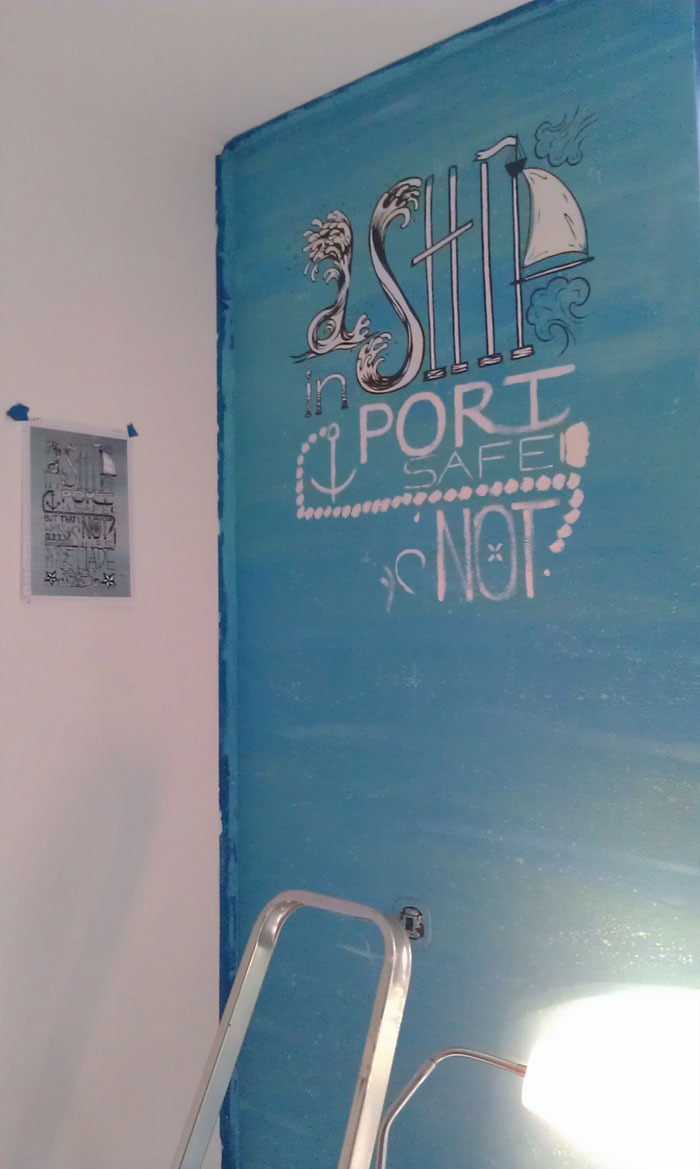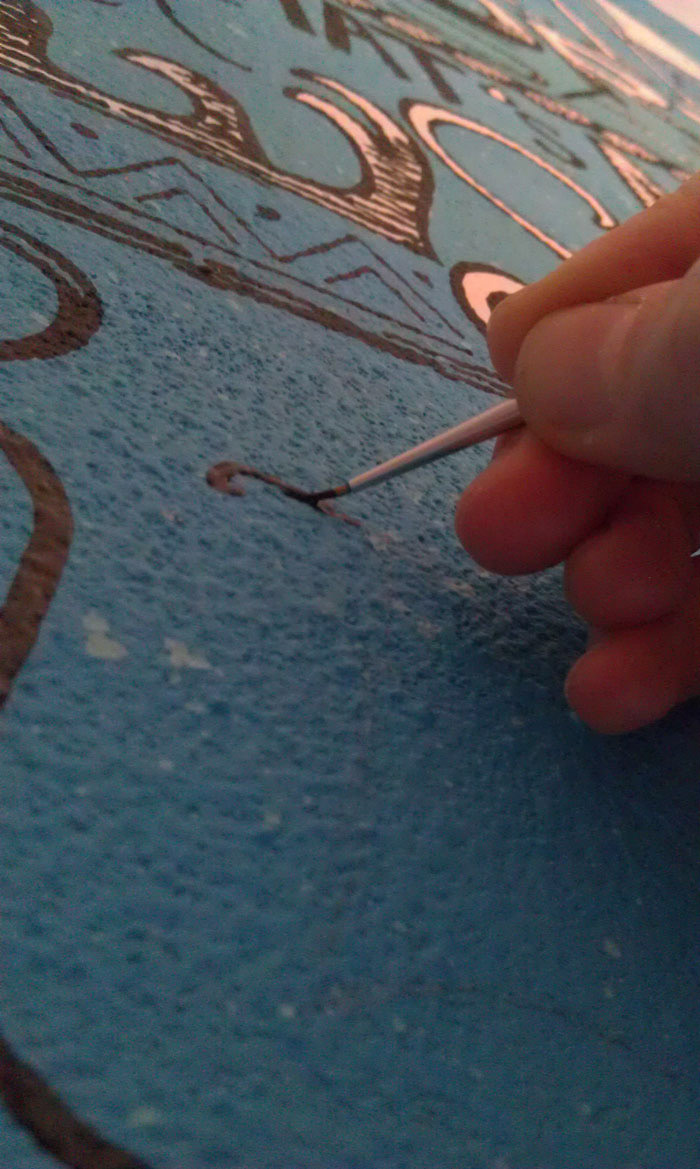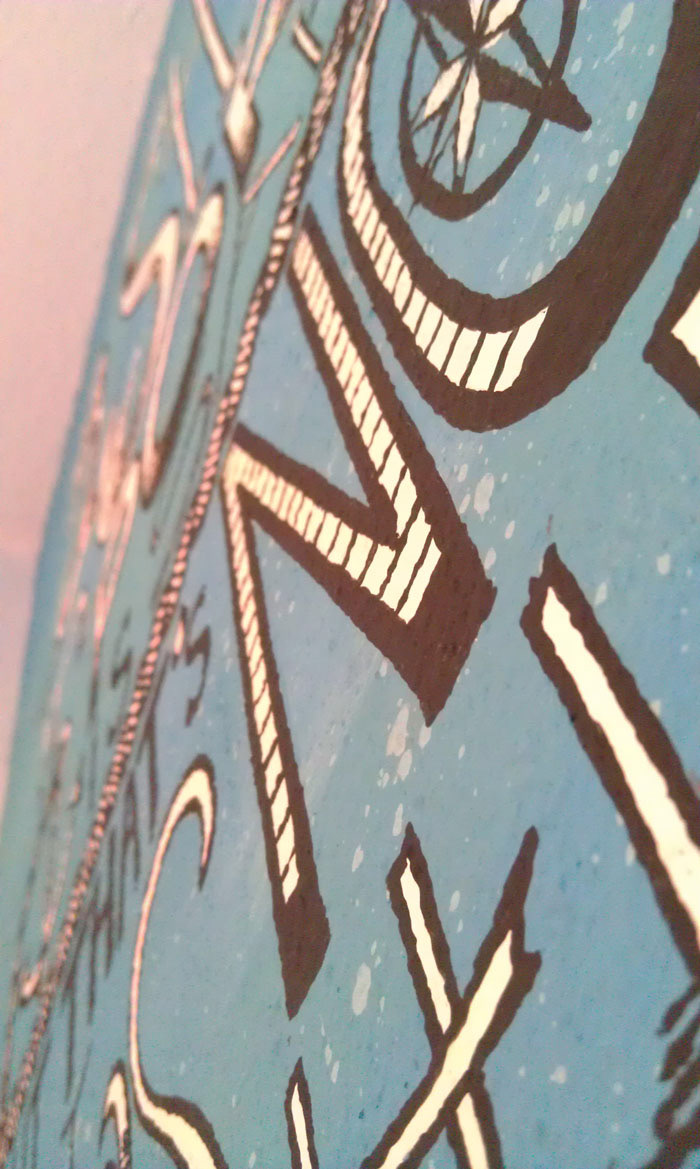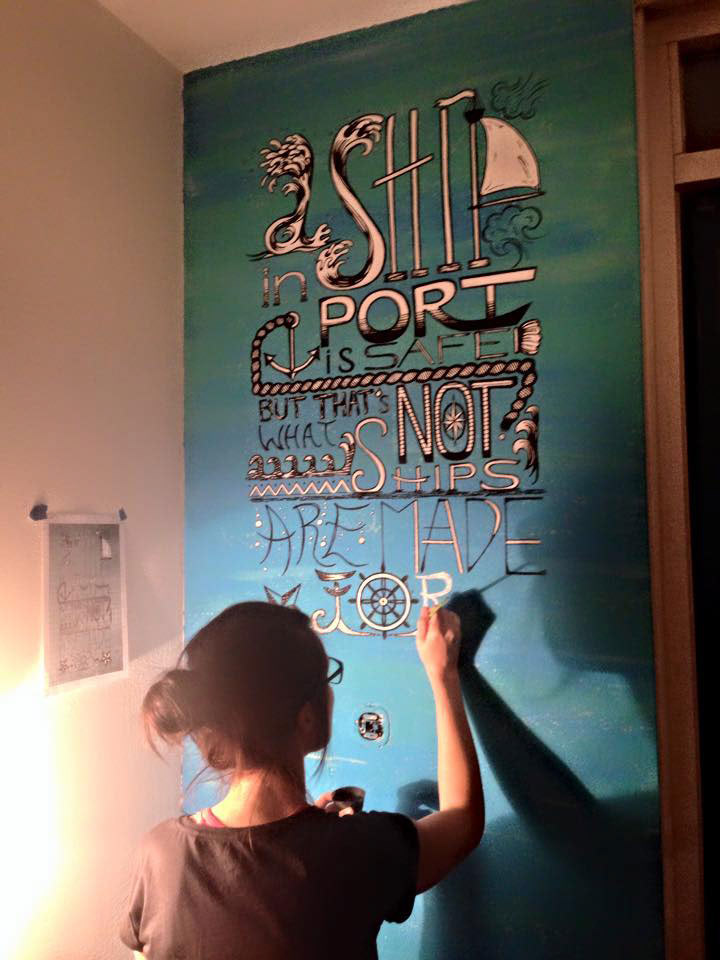 original sketch and hand-lettering